Girlguiding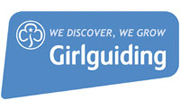 Washingborough has a thriving guiding community with all ages of girl being catered for.
Girlguiding UK provides a girls only environment where girls learn to work together in small groups, take part in unit decision making, follow a varied/balanced programme of activities, share a commitment to a common standard and have fun whilst the individual is being nurtured and cared for. We enable girls/young women to develop their potential and make a difference to the world.
Rainbows is for girls ages 5-7
Brownies is for girls ages 7-10
Guides is for girls ages 10-14
Senior Section for girls aged 14+
Our units are all run by volunteers who are DBS checked and those who decided to become leaders follow a leadership training programme. If you would like to know more about Girlguiding UK as a potential volunteer or to place a name on a unit waiting list please visit girlguidingUK. If you have any further questions please e-mail lincoln.east.district@hotmail.co.uk.
Scouts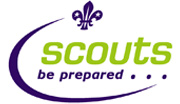 Scouting offers 6 to 18 year olds fun and challenging activities, unique experiences, everyday adventure and the chance to help others so that they make a positive impact in their communities. Scouts helps children and young adults reach their full potential. Scouts develop skills including teamwork, time management, leadership, initiative, planning, communication, self-motivation, cultural awareness and commitment.
Washingborough Scout Group is extremely successful and popular; we are currently one of the largest Scout groups in Lincolnshire. All sections of Scouts are open to both boys and girls.
Beavers is for 6–8 years
Cubs is for 8-10½ years
Scouts is for 10½–14 years
Explorer Scouts is for 14–18 years
All sections are run by fully qualified volunteer leaders who are enthusiastic and passionate about Scouting. All Leaders and parent helpers have been CRB checked. If you have any further questions or would like to put your name on a waiting list please email washingboroughscoutgroup@gmx.co.uk